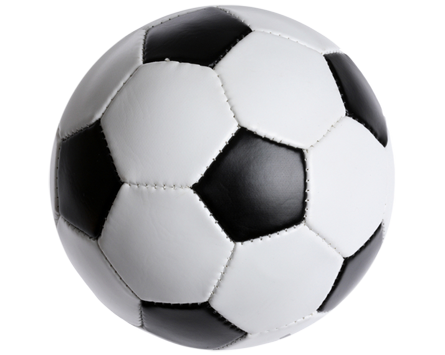 As part of our expanding physical fitness program, our physical education teachers have started an intramural sports league for the district! The first sport selected is indoor soccer.
Participation in this league is a special privilege, and students must exhibit exemplary behavior and responsibility in order to represent their school. Space on each team is limited so all students must adhere to the requirements below.
Students must have transportation home after practices and games. If a student isn't picked up on time more than once, his/her position on the team will be given to another student.
Teacher approval required based on citizenship and effort in the classroom.
Waiver packet must be completely filled out and turned in on time.
Shin guards and indoor soccer shoes are required.
Team uniform must be worn at all games.
Players must bring their own water bottle for practices and games.
Two games are played on Thursday afternoons throughout the month of February and March. All games are held offsite at Olympus Sports Coliseum and parents, students, and guests are invited to attend the games. All participants and spectators are expected to have respectful behavior toward all players, coaches and referees.
Team Information
Below you'll find information on the individual teams, practice times and player names. Be sure to come out on Thursdays to watch the teams in action!
Bell Avenue Wildcats

Coach: Joe Kotecki

Practice Dates/Times:

Mondays, 2:30 - 3:30 PM


Players:

Cesar Luna
Rosalie Balistreri
Eduar Gutierrez
Gerson Licea
Isaac Marez
Bob Guerroro
Christopher Garcia
Leonardo Aceves
Sergio Garcia
Christian Sandoval
Aliza Hernandez
Amarianna Burress
Raymond Vega
Kongmeng Xiong
Briana Guzman

Glenwood Gators

Coach: Sharon Atkins

Practice Dates/Times:

Mondays

Players:

Ernesto Alvarez
Anthony Blanco
Maricela Cesena
Manola Boonmak
Omar Castellanos
Angel Bucio Gallego
Mia Guerrero
Jose Hernandez
Steven Ontiveros
Rylin Phaengdouang
Omar Pulido
Natalia Rivadeneyra
Sergio Torres
Ulises Uribe
Raul Villanueva
Trevor Whtlock

Main Avenue Panthers

Coach: Matthew Craine

Practice Dates/Times:

Players:

Brandi Barnum
Hailey Rodaer
Amaree Onu
Alexia Cervantez
Leslie Munoz Perez
Xavier Vargas
Selene Luna
Devon Watkins
Nabor Madrigal
Daniel Cua
Malik Walker
Christina Gama
Isabella Darling

Robla Mustangs

Coach: Laurie Morrison

Darren Kaff

Practice Dates/Times:

Tuesdays, 3:15 - 4:30 PM

Players:

Alexsandra Colunga
Kelvin Salazar-Rodriguez
Aidan Vang
Allison Murguia
Israel Garcia
Aaron Gonzalez
Victoria Kerez
Timothy Moskvich
Amira Brown
Alan Espindola
Angelina Garling
Xavier Gonzales
Diego Hermosillo
Kylah Jennings
Elias Thornton
William Murphy

Taylor Street Bears

Coach: Jonathan Kaye

Practice Dates /Times:

Fridays, 3:30 - 4:30 PM

Players:

Hillary Pacheco
Giancarla Gutierrez
Aurora Orozco
Leann Xiong
Jocelyn Aguirre
Denise Brizuela
Alondra Herrera Gonzalez
Jaylen Joyce
Sesar Cuevas
Erik Torres
Brandon Washington
Jesus Correa
Joel Alonso
Abel Delgado
Raphael Lazaro
Game Photos