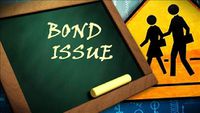 To better integrate school facilities with the academic program, increase access to modern technology, improve school safety and security, replace portable classrooms with permanent construction, modernize classroom interiors to meet 21st century needs, construct a new school to relieve overcrowding, and qualify the District to receive State grants, shall Robla School District be authorized to issue $29,800,000 in bonds at legal interest rates, with annual audits, an independent Citizens' Oversight Committee, and no money for administrator salaries?
The impartial analysis and tax rate statement for Measure K are
available here
.
The full text of the measure and the project list for Measure K are
available here
.
Election results via: Sacramento County Registrar of Voters