A Message from the Director of Technology: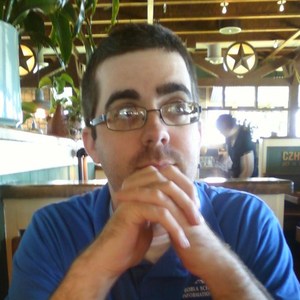 Technology in the Robla School District classroom has come a long way in the 15 years I've worked for the district. When I started, if a classroom had one computer, they were doing well. During the first summer I worked here, we received 162 desktop computers. Those computers allowed us to put a computer into every classroom. Now we sit at around 500 staff computers, 2,000 Google Chromebooks, 600 student and staff iPads, and countless network devices. To say the Technology Department has been busy is an understatement!
We've gone from classrooms that the only technology was an over-head projector, to interactive projectors and whiteboards. Currently we are piloting a
21st Century Classroom
. The 21st Century Classroom is very mobile-centric and allows a class to redesign itself to meet the current day's needs. It is quite an exciting time in the district to see technology evolving to meet the needs of our students and teachers.
With the addition of
Technology Enrichment Teachers
throughout the district, the Technology Department staff works closely with them to ensure students are exposed to a wide range of technology devices and programs such as:
Google Expeditions VR Headsets
Google Chromebook Carts & Chromebases
iPads
RC Drones
Software coding with Code.org and Scratch
In addition, students in the Robla School District receive classes on digital citizenship, typing, and word processing, while incorporating English, math, and science standards to meet goals set within the
California Common Core
. Finding ways to incorporate new technology into curriculum has been, at times, challenging but always very entertaining and rewarding.
We have a slogan in the Technology Department, often referred to as District Office Information Technology (Do It), when it comes to technology, we can do it! Our dedicated staff offer a wide range of abilities and talents and allow us to meet the challenges of ever-evolving technology curriculum, security and safety concerns, and new technology.
Simply put, the Robla Technology Department is up to meet the needs of students, staff, and families well into the 21st Century and beyond.
Adam VeVea
Director of Technology, Robla School District