A Message from the Director of Technology: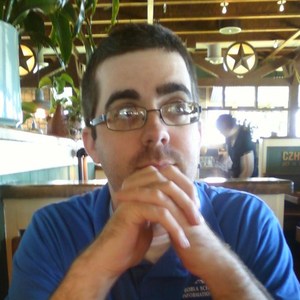 Technology in the Robla School District classroom has come a long way in the 16 years I've worked for the district. When I started, if a classroom had one computer, they were doing well. During the first summer I worked here, we received 162 desktop computers. Those computers allowed us to put a computer into every classroom. Now we sit at around 500 staff computers, 2,000 Google Chromebooks, 600 student and staff iPads, and countless network devices. To say the Technology Department has been busy is an understatement!
For the 2019-2020 school year, the Technology Department is working on upgrading core and edge switches throughout the district as part of E-Rate, and preparing to relocate the MDF rooms at Bell Avenue and Robla Elementary ahead of construction next summer. Staff are also working closely with other departments to better implement ALICE emergency drills and utilize Raptor security software to keep families informed should an emergency arise on our campuses.
With construction projects starting at Robla Elementary and Bell Avenue next summer, thanks to
Bond Measure K
, we will continue tweeking and fine-tuning the
21st Century Classroom
design. Additional projects for the school year include:
Security & Safety Project
Integrated PA/Bell System Pilot
MDF Server Room Relocation (Bell & Robla)
Document Management Project
With the ever increasing demands of technology, the Technology Department works closely with the
Technology Enrichment Teachers
to ensure students receive a well rounded education in technology on a variety of platforms, from Google Chromebooks and VR Goggles, to RC racers and Apple ipads. Students also receive classes on digital citizenship, typing, and word processing, while incorporating English, math, and science standards to meet goals set within the
California Common Core
.
We have a slogan in the Technology Department, often referred to as District Office Information Technology (Do It), when it comes to technology, we can do it! Our dedicated staff offer a wide range of abilities and talents and allow us to meet the challenges of ever-evolving technology curriculum, security and safety concerns, and new technology.
Simply put, the Robla Technology Department is up to meet the needs of students, staff, and families well into the 21st Century and beyond.
Adam VeVea
Director of Technology
Robla School District