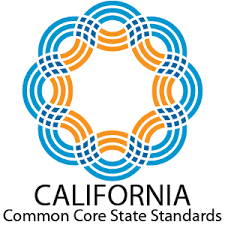 The Robla School District is committed to sharing the most current and effective information that will help you navigate through these changing times. One of the biggest new initiatives is the fact that California educators have joined a national movement to adopt common standards and assessments for English language arts and mathematics. The standards are designed to reflect the knowledge and skills that our young people need for success in college and careers. These learning goals help ensure that students meet college and work expectations, are prepared to succeed in a global economy and society, and are provided with rigorous content and application of higher knowledge thinking.
These standards have been compared against international standards to ensure the Common Core Standards assist students in their preparation to complete the requirements for enrollment at a California public university. Currently, standards for what students should know and be able to do vary among states, as does the difficulty of the assessments used to determine whether students are meeting those standards. Common standards allow for collaboration among states on best practices and professional development. A common set of learning goals helps teachers and parents ensure students are challenged and making appropriate progress.
It is vital that parents understand what the standards contain and what they ask of our children. We have included a Parent Handbook that gives an overview of the standards. This handbook gives parents an introduction to California's Common Core Standards and a summary of what students are expected to learn as they advance from kindergarten through grade 8. We encourage parents and others who are interested in learning more about the new state standards to read and discuss the Common Core Standards to stay well informed.
To view the Parent Handbook regarding the Common Core, click the file below.